Exercise at everyone's personal level, that is exactly what we want to offer at StrongBox! Both beginners and seasoned athletes can get rid of excess energy in the workouts.Thanks to the wide range of classes we offer, everyone is welcome.
Discover our community full of passionate athletes. Feel good in your skin and enjoy your training. Because that is what sports is all about, right? Pure enjoyment!
Strongbox Schilde is the ideal location for outdoor sports. A first reason is that the box is located on the 360 beach Bar Schilde. In addition, a well-trained coach is present to guide you through the workouts. Plus, a friendly group atmosphere that ensures everyone gets the best out of themselves. In short, everything at hand for a great training session.
What could be healthier for your body than exercising in the fresh open air?
Do you want to discover the advantages of outdoor sports, work on your condition and/or strength level? Would you rather (re)discover sports or exercise and have fun with your training? A StrongBox training might be just the thing for you!
You can use credits to participate in all StrongBox workouts and personal training sessions. The credits are valid for 5 years.
50 credits: €10.50/credit
20 credits: €11.00/credit
10 credits: €11.50/credit
1 credit: €12.50/credit
PT: €65/training
Schilmart
Turnhoutsebaan 399-411
2970 Schilde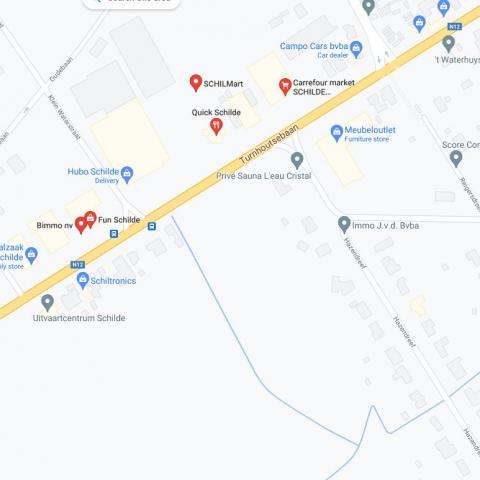 Download the App
The next step to integrate outdoor sports into your life is to download the MyClubApp app. With our app you can easily book a workout, check your workouts, purchase credits and communicate with all StrongBox members. Practical, isn't it!